Choosing Perfect Rum for Making Rum Cake?
What is the perfect rum for an amazing rum cake? Many would say that there is no definitive answer, and that the perfect dark rum for any given person might be different depending on their taste preference.
However, good rums can elevate your recipe! It can add cinnamon, vanilla and caramel notes to your recipes. This makes them taste so much better! Think of chocolate cake, full of caramel notes, molasses flavor with cinnamon notes, candied citrus peel, and honey aromas.
When choosing rums, you need to think about is the flavor profile. For example, light rums have a sweeter and fruitier taste, whereas dark rums have a more robust molasses flavor that significantly improves with aging in oak barrels. Sometimes, its coloring is affected by added caramel, that needs to be taken in consideration when baking.
Sugar Content
Another thing to keep in mind is how much sugar content there will be in the result after baking with it. If this is not taken into consideration beforehand, tart baked goods may end up becoming overly sweet! You should also take into account any other ingredients that might clash or work well together with different flavors of rum.
Rum is great option for many baking recipes like bundt or rum cake. Its flavor is sweet and has a distinctive aroma that's reminiscent of vanilla and caramel. Its balanced oaky taste and aroma make it an ideal ingredient for desserts and other dishes that have a strong, yet subtle flavor. The added richness of rum's flavors and unique character make it a wonderful addition to any recipe. While rum is traditionally paired with sugar, it can also be used in place of sugar to add a hint of nuttiness.

Examples of great rums for cooking are:
Plantation 5 Year Old Rum
Rhum Clément VSOP Vieux Agricole
Brinley Gold Shipwreck Spiced Rum
Angostura 7 Year Old Rum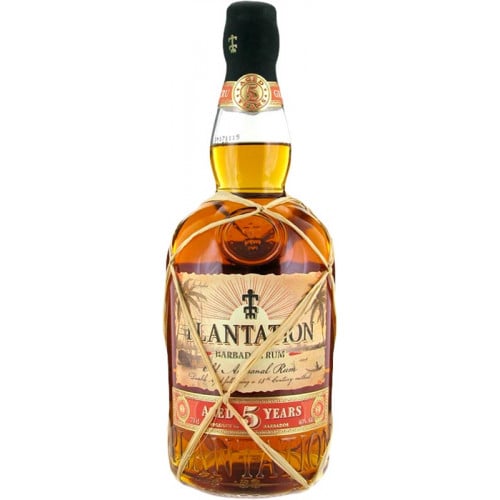 What is the best rum to use for fruit cake?
Spiced rums may be perfect to use for fruit cakes. They add nice spicy undertone and flavors like cherry or banana.
We like Kōloa Kaua'i Spice Rum. You can almost taste the rich, sweet flavors of Baklava in this soda. Notes of honey and walnuts are complemented by light cinnamon spice to elevate your fruit cake to next level.
I love making and eating rum balls! I have a really great recipe that's perfect for Xmas day. The first time you try these sweets, be warned: they're absolutely addictive. Thankfully my wife loves them equally so we can enjoy plenty of homemade treats without feeling guilty about it…

Ingredients:

8 Weet-Bix crushed (or breakfast cereals are Shredded wheat, Unsweetened Wheaties, and Wheatie Flakes)
1/2 cups desiccated coconut
2 tbsp. cocoa (Coco Powder)
1 cup sultanas
1 400g can condensed milk
1 tbsp. rum (e.g. Captain Morgan Spiced Rum)
1/2 cups extra coconut

Crush the Weet-Bix finely. Add the dry ingredients, then add 6-7 table spoons of rum. Now add condensed milk slowly while stirring in other ingredients. You need to stop short of using all the condensed milk when it becomes too runny because you have added more rum than usual. If it is too wet, add some more Weet-Bix , if it is too dry, add a little more condensed milk.
Create balls with heaped spoonful's of dough that are about one inch wide and 1/2″ thick each.
Using Bacardi Rum for Baking
While Bacardi is the most common brand of rum, it's not the best option for baking. This brand is more tart and flavorful than the others. Using rums in your baking recipes will definitely enhance the end result of your creation. For this reason, you should choose light-colored versus dark-colored rums for the same recipe. Regardless of the type of alcoholic beverage you prefer, you'll be able to find a variety of recipes that feature rum.
When it comes to selecting best rum for baking, you don't need to worry about the taste of a specific brand. If you're a rum lover, try out a tamer version of Captain Morgan or a darker rum. This rum will take on the flavor of other ingredients in your cake and add a unique flavor to your creation. It's a fun experiment to use a variety of different brands to create a perfect tequila ring.
For cooking, dark rums are the best. It has a smoky flavor and pairs well with chocolate cakes and other desserts. It can also be found in the baking aisles of grocery stores. You don't need to use a specific type of rum for baking. However, you can add a small amount of rum extract to the mixture. If you're not a rum fan, you can always use a distilled rum.
Using Extract as a Cheap Substitute for Rum
Rum extract may be cheaper substitute for dark rum. Although a few different brands exist, both are good options for most recipes. The best thing about rum extract is that it's cheap and comes in various flavors. If you're looking for a rich flavored liqueur that can be substituted for dark tequila, spiced rum can be a great choice.
You can purchase a bottled rum extract or make your own. You can also add some vanilla extract. The big difference between natural and imitation rum is the price. The former will cost you more, but will give you a better flavor.
This oil based rum essence is affordable option for adding rum flavor to your cakes, candies, cookies, icings and more. As it is oil based, it is perfect for baking, like flavor chocolates & hard candy. It is not suitable for water based mediums (e. g. Beverages). It usually comes in a 20ml glass bottle with built in dropper for ease of use. Rum essence is made using flavorings developed in a food lab and does not contain nut, gluten, dairy and fructose. It is vegan friendly. Contains ethanol (0. 4%), triacetin and no sugar.
Consider The Flavor
Rums with deepest flavor and aroma are best for baked goods. Some rums may have to spiced flavor and may be too strong for baking. For example, if you want to spice vanilla ice cream, you need light rum.
Light rums are an excellent option for baking traditional rum cakes. While light tannic rum will taste like alcohol, it's less flavorful and won't overpower the dish unless you use it in excessive amounts. White tannic tawny taffy should also be used in rum cakes. If you're cooking a rum-based dessert, use dark rum to ensure the ice doesn't melt.
My Personal Best Rum Recipe
Rum cake is rich and dense, with butter rum flavor. It is insanely delicious. The cake is moist, and the rum syrup adds an extra layer of decadence. There are many traditional rum cakes recipes. My favorite recipe for traditional rum cake recipe is published on
Rum Cake – Once Upon a Chef website. It is so much better than Bacardi rum cake. I would use premium cake flour, butter, brown sugar and spiced rum. Personally I like to sprinkle rum cake with chopped pecans and use a bit of vanilla sugar. Using coconut rum is another interesting twist.
For a good roast hog, take Burning Barn Spiced Rum. You'll be able to taste the allspice and chili that give Burning Barn its unique flavor and perfect glaze. The smooth vanilla and coconut will round out the taste, while the ginger provides a long, warm finish.
For a great side dish for summer grilling, broil the carrots until they're tender, then top them with your favorite BBQ sauce and sprinkle some salt! Add some thyme and some coarse ground salt.
How Color of the Dish is Affected?
If you choose dark rum for cooking, it will give the dish a finished look and taste. Dark rums will enhance the color of your dish while light tannic tawny tanners won't be able to tell the difference between light and dark tannic. If you don't drink rum, it's also worth purchasing a small bottle of tannic rum.
Using rums for cooking requires careful consideration. Rich desserts are more delicious with stronger rum flavor. This is an excellent choice for desserts, but it can also be overpowering if you don't use a small amount of rum. If you want to experiment with rum in baking, make sure you add enough liqueur to the batter. For a more delicate result, use a lighter tannic tanner rum.
Does Rum Cake Need to be Refrigerated?
The rum cake is one of your best options for stable, shelf-life preserving desserts. It doesn't require refrigerated , and the rum and sugar can extend the shelf time. A glaze is more likely to get damaged than frosting.
That said, I always store my cakes in the fridge. Better safe than sorry.
Is Alcohol Level an Issue?
Can you get drunk from eating a rum cake? The answer is yes, but it will depend on how much of the alcohol infused baked product that you consume.
Most individuals (including me) believe that when you incorporate alcohol into the recipe, it will be removed during baking; but some people think otherwise and blame these "rum"cakes for getting them quite intoxicated quickly!
Let's take for an example a cake for 12 person, that contains a cup of rum. Half the rum gets baked into the cake (and probably evaporates in oven), and the rest is poured into the cake.
So, you'd likely need to consume half or 1/4 of the cake to get the amount of alcohol in a drink. Rum cake isn't going to get you drunk.
Gluten Free or Keto Diet Baking
As rum is gluten free, you may mix it with gluten free cake mix and bake gluten free deserts. If you are following Keto diet, medium rum may nicely complement almond flour cake.
If you are into Keto diet, Covered Katie has lovely recipe for chocolate cake. You can treat yourself with dash of rum while follow her amazing recipe.
Final Word
While baking, I usually take glass, put some coarse brown sugar, lime and mint leaves.
In a rum glass add some ice cubes, pour in the fresh squeezed lime juice, pineapple juice, add some mint and a shoot of good rum agricole. It makes baking fun.